The Mentor Collective Launch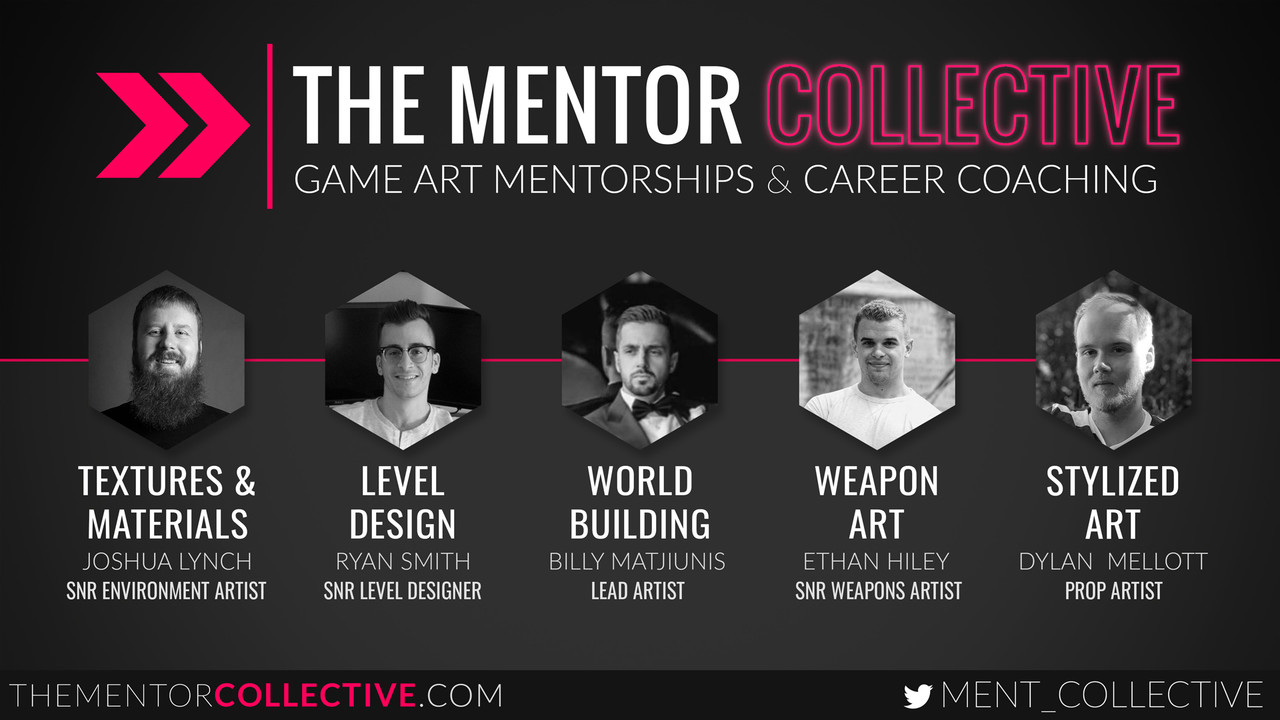 Intro
It is with great pleasure that I introduce you to The Mentor Collective team. I have had the pleasure of working with these talented developers directly or indirectly and I could not be more thrilled that they are part of this new endeavor.
What Is The Mentor Collective?
Our mission at The Mentor Collective is to empower artists of any skill level in any location. Each Mentorships singular focus is to help each artist live their artistic potential and to succeed in their career path.
The goal for The Mentor Collective is to provide a more custom tailored learning experience through One On One Mentorship and a rich community experience. Any Artist or Designer can pick the Mentor they want to learn from and create a curated learning program for that month.
During the One On One calls the Mentors provide artistic and technical support through hands on demonstrations and detailed feedback. Outside of those calls the Artist or Designer can hop onto the Discord community and enjoy the company of fellow developers from around the world.
The Team
With more than 35 combined years of experience and 26 shipped titles, the team has a robust work history spanning multiple genres, styles, and pipelines. We offer a variety of Mentorship options such a World Building, Level Design, PBR Materials, Stylized Art, and Weapon Art.
Closing
Thank all of you for your support over the years and we are thrilled to launch this new journey. Take some time to check out our new site and let us know if you have any other questions!

On behalf of the rest of the team thank you for your support we are excited to work with you!

Josh Lynch

#TheMentorcollective #ElevateYourSkillset